Pet Tag Setup.
Step by step guide to setting up your pet tag.
So you have bought your first Pet Tag and you are wondering what to do next?
This page is dedicated to guiding you through the process of registering and setting up your first Pet Tag.
Starting with the member register process and working through everything you need to do to prepare and add data to your Pet Tag, this guide will have your pet tag up and running in no time.
Step 1 : Become a Tap2Assist Member.
The first step is to become a member of the Tap2assist portal. Becoming a member gives you access to all of the pages you need to control all of your NFC personal assistance devices. This is a free and very simple process.
From the main menu click the Register link located on the top right side.
Fill in all of the information
Be sure to tick the terms and conditions checkbox
Hit the Register Button.
To confirm that you are who you say you are we will send a confirmation email to the email address that you have used to register. Once this email is received just click on the confirmation link supplied in the email. You will then be taken to a page confirming your registration and you can now log in to portal.
Step 2 : Register your Contacts.
For every personal assistance device you own you will need to assign the names and details of the people that you would like to be contacted when the device is activated. Instead of have to write the same information over and over the Tap2Assist portal allows you to enter your contact details in a single, easy to manage area and then select the appropriate contact within the device creation page. This means that if you need to quickly change any contact information, such as email address or phone number you only need to do it in one place and this information is change for all of the devices this contact is assigned to. It also means that if you need to change a contact you just simple select another contact from your list of contacts and hit save. To start creating your contact list just.
Make sure your are logged into the Tap2Assist Portal
Click the Settings Menu Item
Click the Manage Contacts link
The Contacts Management page is displayed.
This page displays all of your registered Contacts.
Click the Create New Contact Button
Enter your Contact Details
Once done click Create Button.
Your Contact should now be listed in the management page. The management page allows you to edit or delete your contact information.

NOTE: As part of the Contact Registration process you have the option to allow the contact to receive SMS alert messages which are sent to there mobile number supplied.
Because we have to use a third party to supply these SMS Messages there is a small cost to you to have this service. For more information see the Manage SMS Messages page.
Step 3 : Register your Pet Tag.
There are 2 ways to register your Pet tag. Ensure you are logged into the Tap2Assist Portal If you have an NFC capable phone then.
Scan you new Pet Tag
Confirm that the code is correct
Or if your phone is not NFC capable
Click the Settings Menu Item
Click the Create New Pet Tag link
Enter the code from the Pet Tag.
Click the Next Button to proceed to the tag details page.
You should now see the tag details page where you can create your pet tag profile.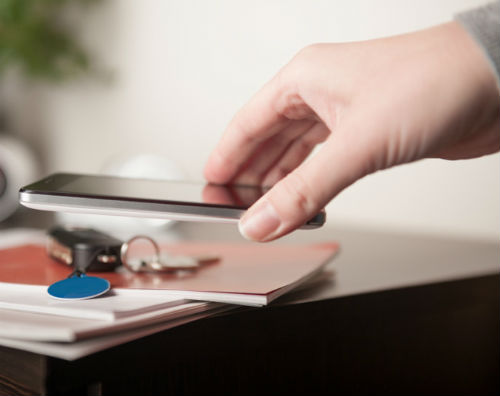 Step 4 : Create Your Pet Tag.
We are now ready to create our Pet Tag, but there are a couple of more things we can do before we fill in the Pet Tag form.
Pet Photo: As part of the process you will be asked to upload a photo of your pet, this is done to confirm to the person who finds your pet that it is indeed the pet whose information is listed on the tag. This way if there is any medical or condition listed the person can feel confident of giving your pet the best assistance if required.
To prepare for this it is a good idea to find the photo that you wish to use and then if possible edit it so that it will display correctly.
For the image to display correctly within the site a maximum size of 500 pixels high x 500 pixels wide is preferred, if you are unable to edit your image the system will resize larger images to display correctly when required. Picture types allowed 'jpg,png,gif,jpeg' We recommend your image size be 1Mb or less for faster uploading. Max file size allowed to upload 5Mb.
Vet & Medical Info: Having a copy of your Vet information, such as address and phone number, on hand will make it easier when filling in this section of the form. Also if your pet has any medical conditions, medicines and allergies having this Information on hand will also make filling in the form easier.
So with all the preparations done we are now ready to create our Pet Tag.
The Pet Tag details page is displayed.
This page displays all of your Pet Tags.
Select a Contact from your contact list
Fill in all of the information required
Click Create to save your tag details.
Your Pet Tag should now be listed in the management page. The management page allows you to edit or delete your Pet Tag information.

Step 5 : Testing Your Pet Tag.
Once your Pet Tag is created and is showing in the Pet Tag Management page your tag is activated for the public to use. NFC Enabled Device: If you have a smart phone or tablet that has NFC enabled you will now be able to scan the tag and have the information that you have added displayed on the screen.
If you set yourself up as a contact then you will receive an email and if you enabled the option to receive SMS messages your phone should receive a notification.
Unique Code: You should also be able to follow the instructions printed on your tag for people whom do not have an NFC enabled device.
Open a web browser and enter www.t2a.me, this will display the search page of the www.tap2assist.me portal. Enter the unique code into the search box and click search. After confirming that you want to see the tags information the details should be displayed on the screen. Email and SMS notifications will be sent as per your contacts setup.
If you wished to adjust any of the information on your tag, the management page allows you to edit or delete your Pet Tag information.

Going on Holidays.
We all like to have a holiday, but sometimes we are unable to take our furry friends with us. This may mean that we have to leave our pets at a kennel or pet hotel, or maybe with friends while we are away.
At these times we may be unavailable or unable to respond if our pet gets lost and there tag is activated.
To ease your mind that you're pet will be cared for in your absence you can easily create a Contact listing for the person responsible for your pet while you are away. You can then list them as the primary contact while you are away. This way you can rest easy if something was to happen someone would be close at hand to respond. Then when you get home you just reset your contacts back to your original settings.